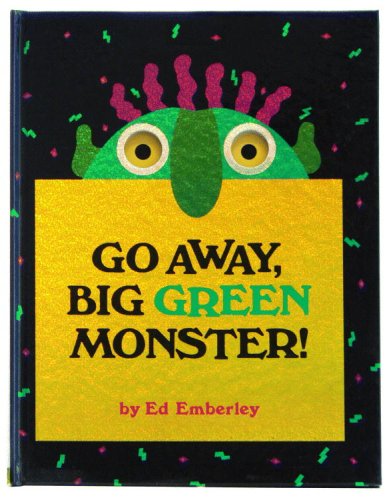 We spent Thursday all day celebrating with our
Go Away Big Green Monster
party. We read the book during the week and then had a blast participating in activities to go along with it.
Some of the things we did:
-Play "Pin the nose on the big green monster"
-Read the book and other monster books by the same author
-Make a monster face by following directions
-Make a monster face for snack and then eat it
-Dance to monster songs
-Go through a monster obstacle course in the gym
Throughout all of the activities we worked on remember parts of the story and using multiple adjectives to describe his facial features.
Two big yellow eyeslong blueish greenish nosebig red mouthsharp white teethlittle squiggly earsscraggly purple hairbig scary green face
Start thinking about other descriptors you can use with your child while you are taking. Consider making a game of it! Try to name objects in your house, signs you see while driving in the car, and people you know using adjectives (describing words).
Examples:
"Look at the big, red, brick house!"
"Do you see the small, yellow, sign with the M on it?"
"Dad has a scratchy, brown and grey mustache"

Home-School Connection
Think of 10 sentences that contain describing words that your family comes up with over the weekend. Write them down and send them into school on Monday. Your child will be able to share it with his/her class.
AM Class





PM Class





A grandma on YouTube reading the story: