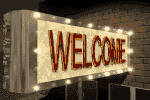 Welcome back families! Or just welcome in the first place if you are new!
First Day of School
The first day of school for M-F and
MWF
students is Wednesday, September 2.
The first day of school for T/TH students is Thursday, September 3.
Check out our school website for more info:
Back to School Afternoon
Our classroom will be having its
Back to School Afternoon
on Thursday, August 27
th
from 2:30-4:00. This is an opportunity for you to drop in, see the school, see the room and meet the staff. You can also drop off school supplies in a marked bag at that time! It is an informal meet and greet, no need to stay the whole time!
Misc.
If you are new to my classroom, please feel free to view older posts on our classroom blog to get an idea of what we did last year. We are in for a lot more fun and learning this year!
Check out our school supply list here:
This year I am encouraging families to leave comments when you view posts. I would love to know what you think about the posts and it is a great opportunity for families to share with one another. It can be a simple "I love those pictures" or "How did you make that?". It is a great way to stay in touch!